Experience and expertise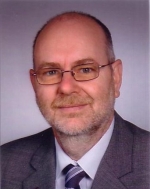 As an experienced company I am offering you my services
from my extensive portfolio.
If you have a problem I will help you with its solution.
Tell me about your task and benefit from my extensive professional experience.
My professional life has been shaped by iron- and steel casting.
I have built up a wide know-how concerning the processing of the following materials: Ductile cast iron (GJS), grey cast iron (GJL), vermicular cast iron (GJV), white and black malleable cast iron (GJMW/GJMB), cast steel (GS/GX)and SiMo cast iron (SiMo). Iím providing my knowledge in order to help you complete your projects and tasks.
Planning
Implementing
Optimization of foundry plants
Smelting plants
Moulding plants
Sand plant
Centrifugal casting machines
Continuous shot blasting machines
Core shooter
Annealing furnaces
Sand reclaiming