Projects
This is where you can find a selection of my past and current projects. Of course only to the extent in which they have been approved and authorised by my clients.
Interims-Management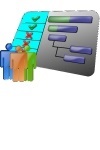 Elaboration and realization of technical optimization measures concerning the execution of an insolvency with self-responsibility. Handling the requirements of the environmental authority for the approval process. Construction proposals for the exhaust air collection inside the smelting plant and moulding plant. Procurement of spare parts.
Foundry management of an aluminium- and heavy metal-foundry.
Project Management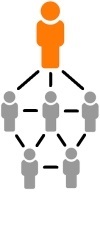 Project management including budget responsibility (4MM) concerning the relocation, new construction and optimization at a new location of end production, including crack testing in a forge of the automobile-supplier industry of Central Europe. Cooperation with an architect. Coordination of the construction- and external companies (30-40 workers) for the electrical and mechanical reconstruction of the plants (shotblasting plant, cabins for crack detection equipment, conveyor chute and belts). Obtaining and comparison of offers, release of orders in SAP for purchase. Audit.
Project management of the construction and start-up of a holding furnace in a steel foundry.
Supplier and product audits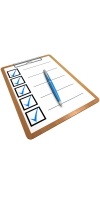 Conduction of supplier and product audits in Turkey and the USA for waste management customers.
Reengineering of castings
Audit
Execution of an audit for a melting plant of a continuous casting foundry in Denmark. Control of the implemented suggestions. Evaluation of a moulding plant including optimization measures.
Personnel Agent

Mediation of a foundry manager for a foundry
in Germany.
Freelance Work

Optimizing the efficiency and scrape reducing of a automotive supplier field foundry in Southeastern Europe as a freelancer.
Optimizations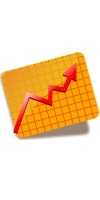 Optimization of molten iron transports for a automotive supplier field foundry in Spain. Inventory check, suggestions, control of the implementations.

Optimization of sand preparation with a reduction of sand-related errors and an increase in the efficiency of sand preparation with an effect on two molding plants.
Risk Management

Review of suggested maintenance measures (external company from China) for a European foundry group.
Obtaining of Offers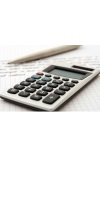 Obtaining of offers and selection of a supplier for the processing of Indian casting parts for a German supplier.
Value Analysis
Value analysis of the as-is situation of a hand moulding shop including suggestions for optimizations.
Projects as an executive
Preparation of specification sheets for
DISA-Matic moulding line
Centrifugal casting plants
MF melting plant
Various core shooter machines
Expansion of a sand moulding line by Künkel-Wagner
Project Management for
Start-up of a continuous shot blasting machine
Conducting of trials for a mechanical sand regeneration
Partial closure and relocation of a centrifugal foundry
Conversion of a melting plant from cupola technology to MF technology
Expansion of a sand moulding line by Künkel-Wagner
Reconstruction of a sand plant with a sand cooler and sand mixer